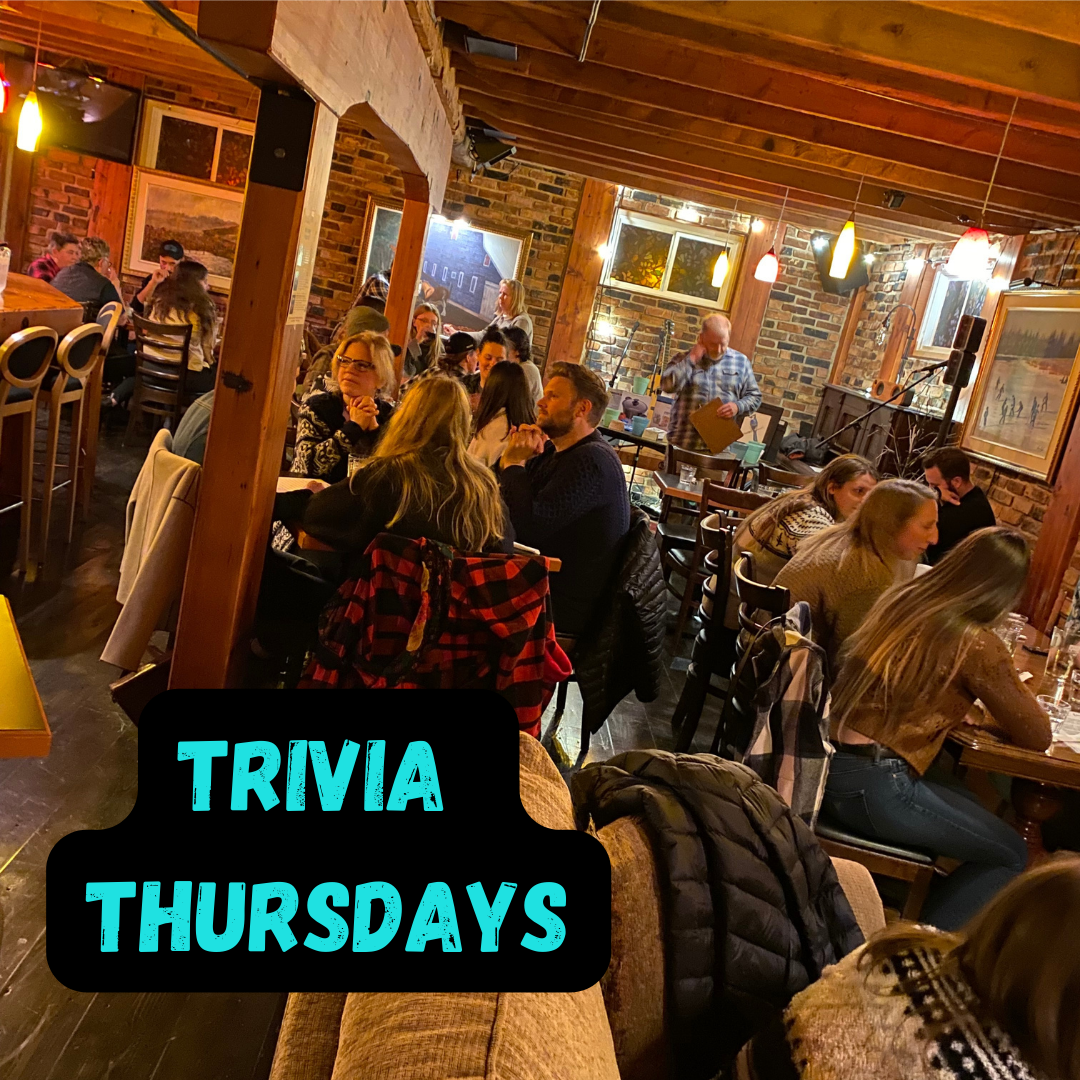 Trivia nights in the Harmony House Lounge! Starting Feb. 2nd at 6:30pm
Join us every second Thursday for music themed Trivia with Hank Wells!
MUSIC TRIVIA is back at 6:30pm with Hank Wells (every second Thursday) on the following dates:
MUSIC TRIVIA NIGHTS: Feb. 2 & 16/March 2 & 16/April 6 & 20/May 4 & 18  SEE YOU THERE!
**We are hosting a special Hunter River Trivia added March 23rd!** – This week will be general trivia questions with some about the local Hunter River area too!
To book a team/table for dinner and an evening trivia email harmonyhousepei@gmail.com or call 902-964-2255