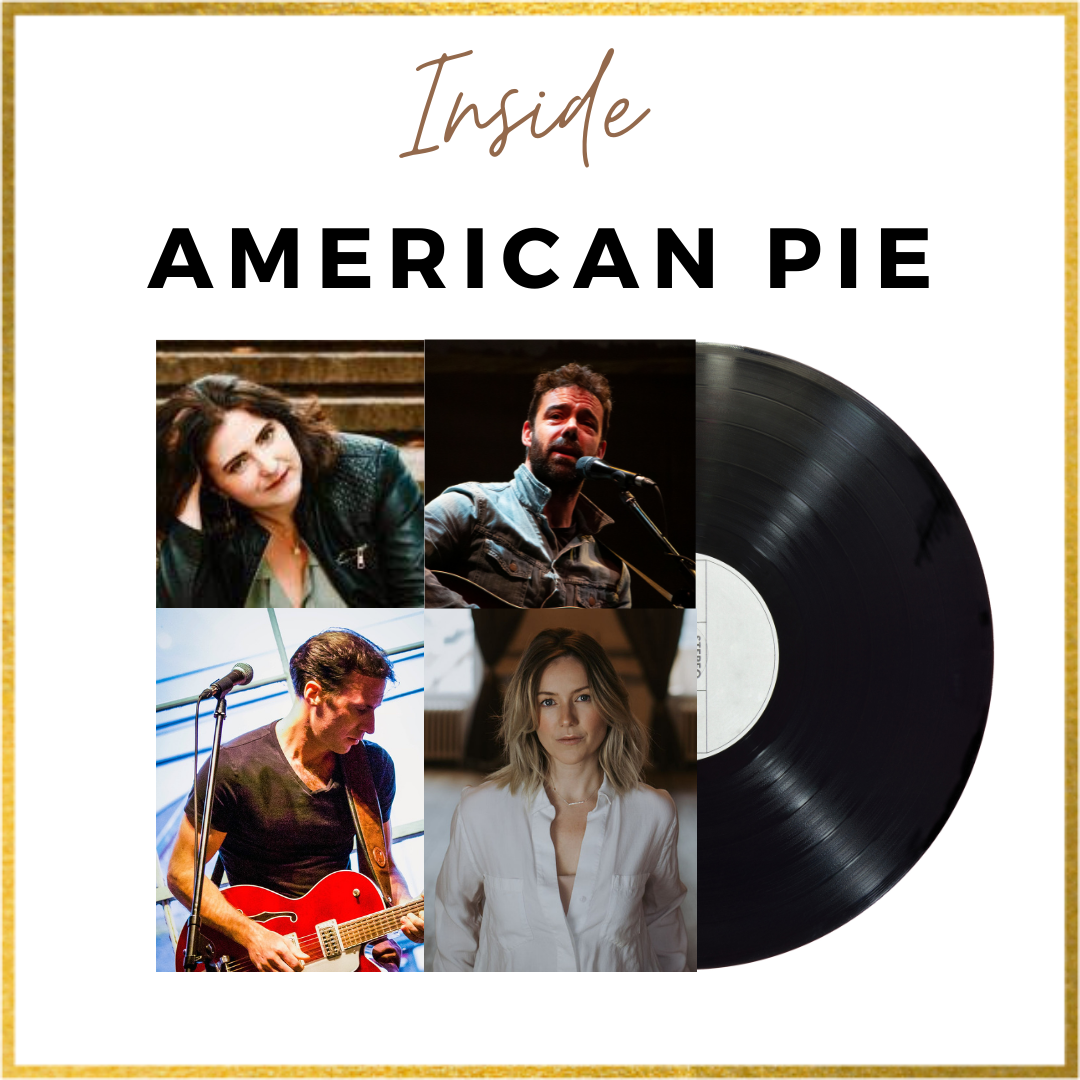 Inside American Pie
So bye, bye Miss American Pie
Drove my Chevy to the levee but the levee was dry
And them good ol' boys were drinkin' whiskey and rye
Singin', "This'll be the day that I die. This'll be the day that I die."
Sure, you know the chorus, but do you know the stories behind the song?
A lot of people know that 'American Pie' was written by Don McLean to commemorate the plane crash that killed Buddy Holly, Richie Valens and The Big Bopper. What's less known is that the song is jam-packed with references to other fascinating events in history.
Join Mike Ross and a group of homegrown mega-talent, Alicia Toner, Brielle Ansems, Greg Gale, and Kirk White, as they dive deep into the mysteries of this #1 hit – What happened that tragic night in 1959? How do The Beatles, Bob Dylan, Janis Joplin, and Charles Manson all fit in? Why were the Rolling Stones blamed for a murder? And who was Miss American Pie?
This summer at Harmony House, we're bringing you a concert you won't want to miss: a night of investigation, revelation, and roof-shaking music.
Performances for "Inside American Pie" are Thursdays & Fridays at 8pm, from July 15th to August 27th.
We would like to thank our 2021 Stage Sponsor, The Potato Farmers of PEI for their support to the arts and the community of Hunter River!