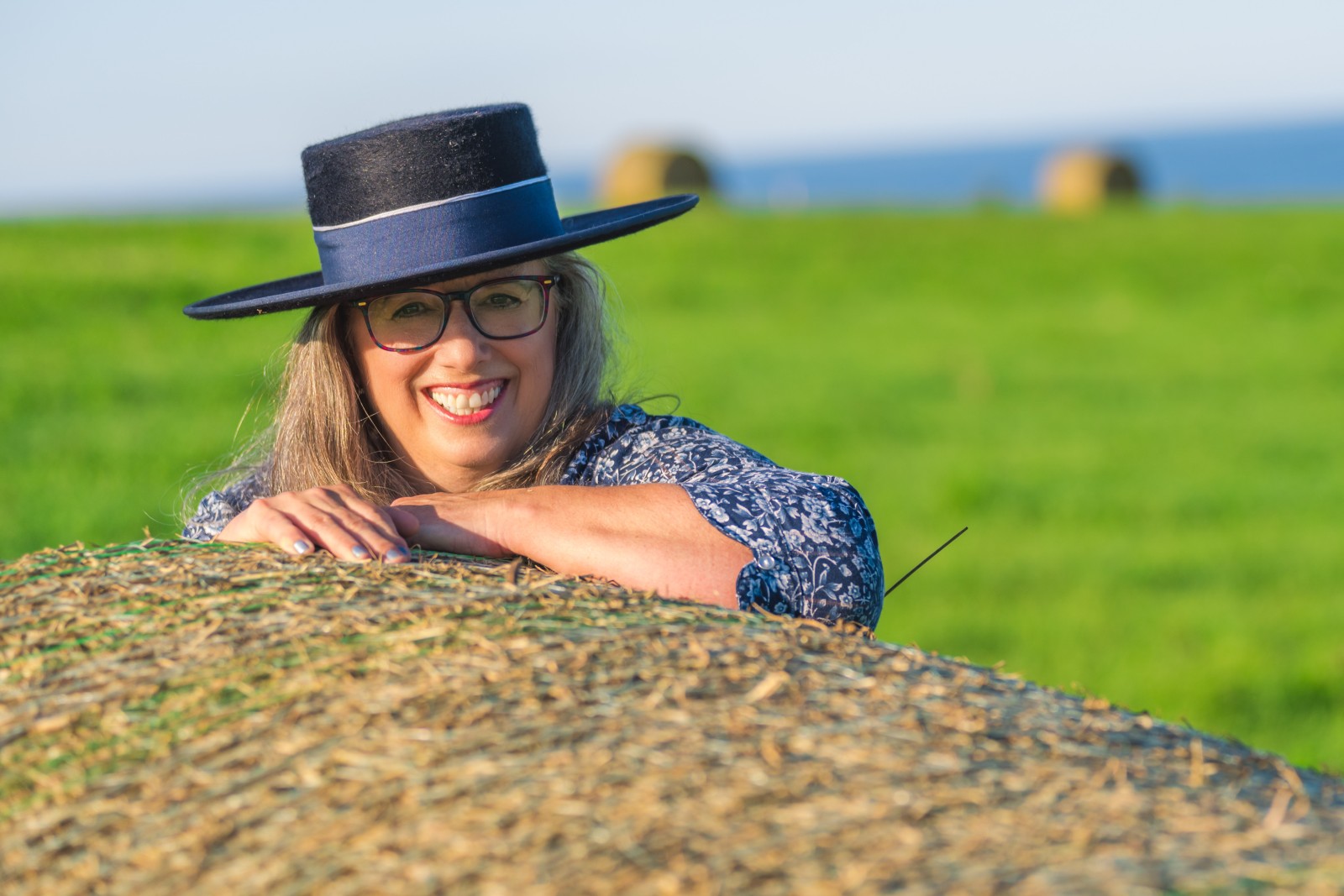 Karen Pyra – Nov. 9th album release party!
Karen Pyra will release her new album, Scrapbook, on November 9, 2023.
Based in Park Corner, PEI, Karen writes and performs songs that explore and celebrate life in all its many stages, with a particular fondness for giving a musical voice to mature women trying to survive in a world that often has harsh and unrealistic expectations. She has been called an "eclectic, folky singer-songwriter who veers into country and strays into rock occasionally."  The album was produced by Terra Spencer and features ten original songs written and performed by Karen. It was recorded and mastered at the Wee House of Music in Pictou County, Nova Scotia.
"This album was created with such joy. Every song reflects a fun and wonderful collaboration with the musicians and artists who worked with me to bring each song to life," says Karen. "I cannot wait to bring that fun to all who join us at the release party at the Harmony House on November 9."
Karen will be joined on stage by well-known singer-songwriter Terra Spencer as well as a full band.
Scrapbook will be available on all streaming platforms on November 10.
Tickets for this event are $25 all in, and can be purchased online through our website or over the phone, by calling Ticketpro at 1-888-311-9090
WHEELCHAIR ACCESSIBLE SEATING IS AVAILABLE IN THE FIRST ROW (ROW BB) PLEASE CALL FOR ASSISTANCE IN BOOKING TICKETS: 902-964-2255
Make a reservation in The Lounge for dinner beforehand by emailing harmonyhousePEIresos@gmail.com