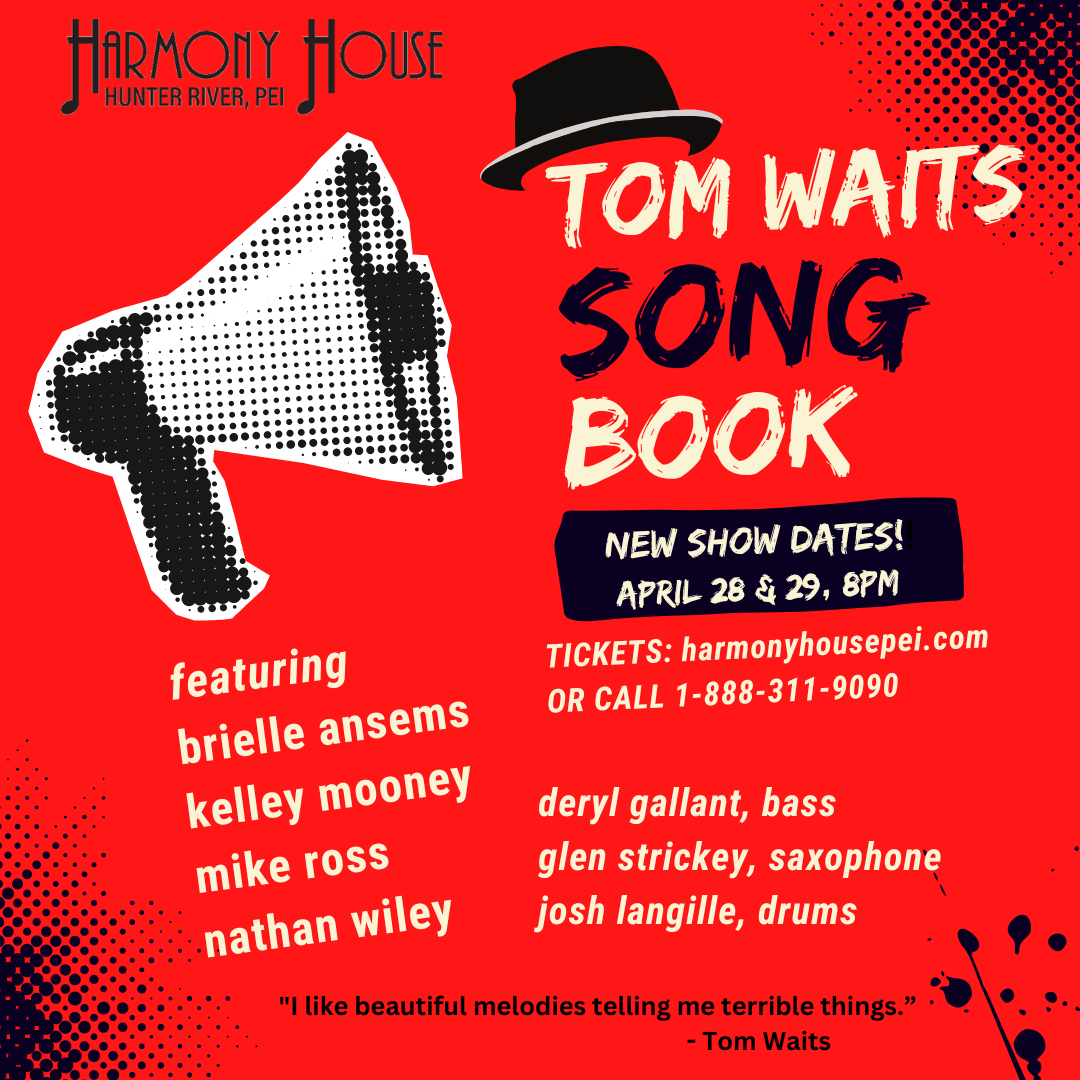 Tom Waits Songbook – added shows! Apr. 28/29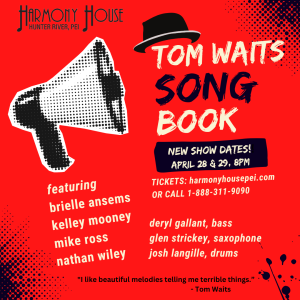 Two more shows added April 28/29! Tickets on sale now!
"I like beautiful melodies telling me terrible things." – Tom Waits
The ultimate songwriter's songwriter. Spanning a career of more than 50 years Tom Waits has challenged us and broken our hearts over and over. This April at Harmony House, Mike Ross pulls together a soulful, skillful ensemble to interpret and celebrate one of the greatest storytellers in modern music history. Joining Mike is Nathan Wiley, Brielle Ansems, Kelley Mooney, Deryl Gallant, Glen Strickey and Josh Langille. From early masterpieces like The Heart of Saturday Night and Downtown Train, to the more current Alice and Chicago, this group will bring to life one of the greatest to ever do it. Megaphones, lullabies, brake drums and ballads will all be on hand for the Tom Waits Songbook!
Listen to Mike talk with Matt Rainnie on CBC's Mainstreet about the show:
https://www.cbc.ca/listen/live-radio/1-130-mainstreet-pei/clip/15975384-tom-waits-songbook-harmony-house
CONCERT BEGINS AT 8PM
BOOK DINNER BEFORE THE SHOW IN OUR DOWNSTAIRS LOUNGE by emailing harmonyhousepei@gmail.com or calling 902-964-2255
The Lounge is open for dinner at 5pm and concert will begin upstairs in the music hall at 8pm.