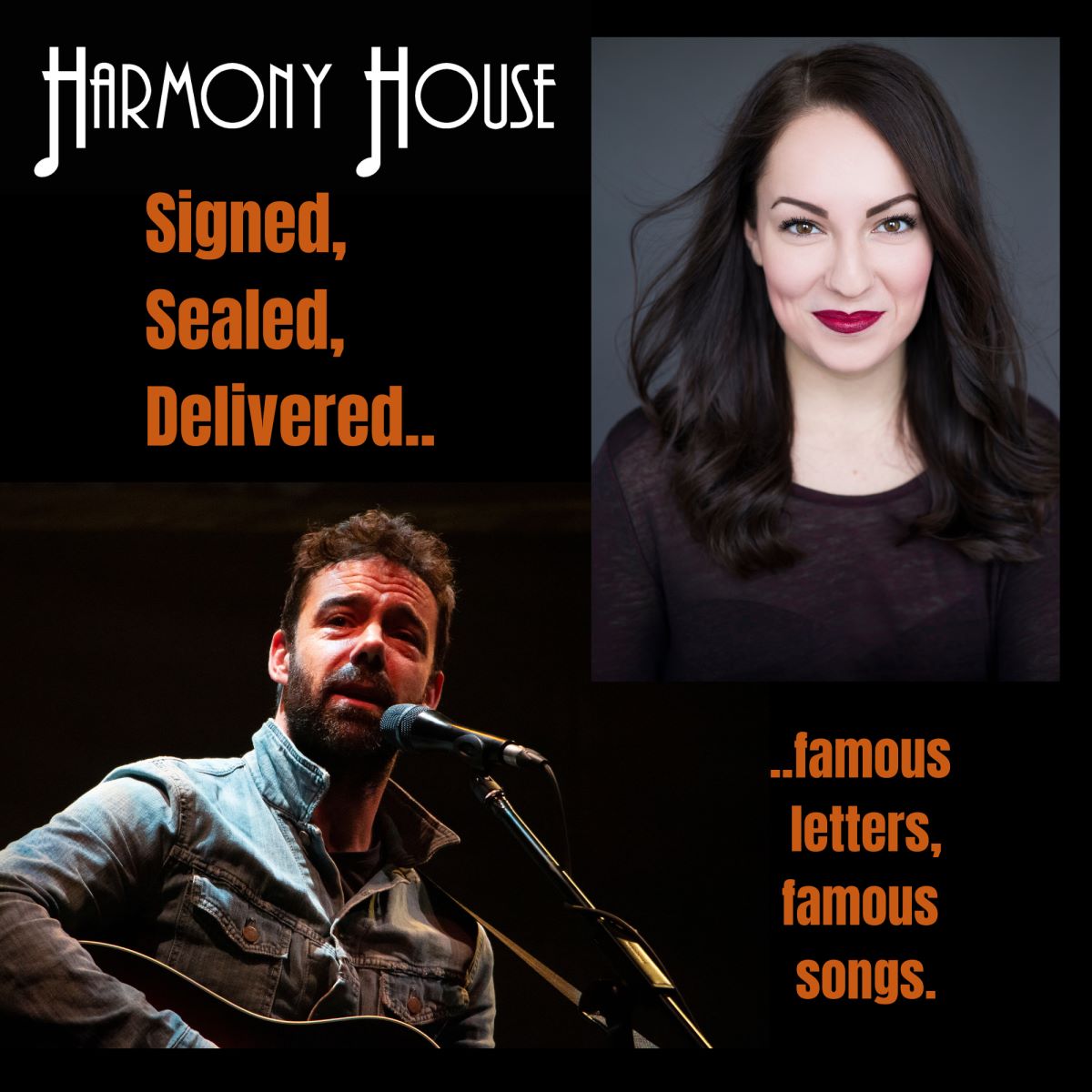 Signed, Sealed, Delivered.
Do you remember how exciting it felt to receive a letter? Whether it was delivered by the postman or slipped into your high school locker between classes, a handwritten letter meant that somebody was thinking about you.
This February, we'll take a look at the lost art of letter writing by snooping through the mail of some of history's most famous figures, and a few ordinary people besides. Romantic, hilarious, and surprising, what you hear may even inspire you to grab a pen and paper to put down some words of your own.
Warm up this winter at Harmony House with Mike Ross and Melissa MacKenzie, for an evening of music ranging from Beethoven to Johnny Cash, and the extraordinary letters that began relationships, ended relationships, and changed the course of history.
Cost: $30 plus fees and taxes